In Memoriam mijn hengst Black Hill's Gold, het verdriet ben ik in november 2019 nog steeds niet te boven, ik mis hem elke dag, deze super-vriendelijke en lieve en brave hengst... hij was als mijn kind...
Certified Hengst/Stallion Rocky Mountain Horse Black Hill's Gold

2003 - November 20th 2016†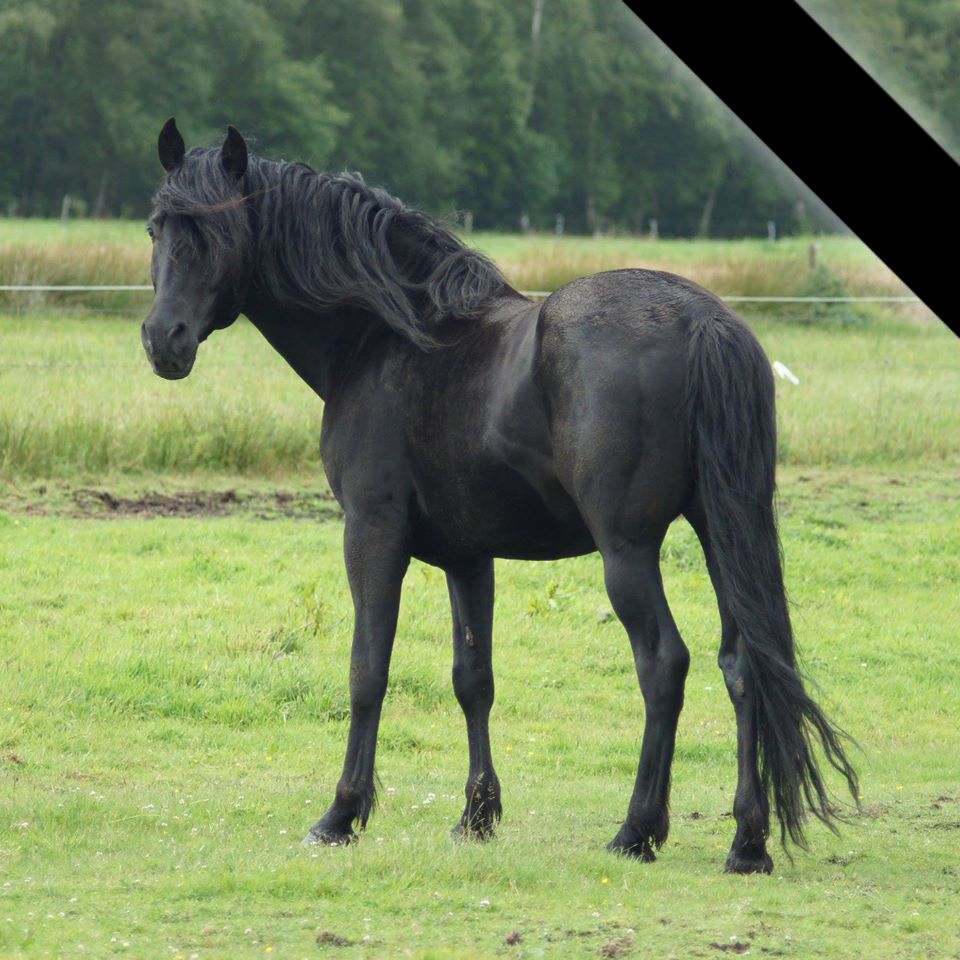 Certified RMH Stallion Gold suddenly passed away today in a Clinic in Germany.
My buddy, my dear friend, my child Gold is no more. He passed away on the operation table at Wachtendonk Horse Clinic in Germany, he was transported in a hurry from the Netherlands to Germany which is just across the border. Gold was in boarding in the Netherlands.
. This morning we found him ill, I immediately realized it was very serious, I sought medical help at once, but is was too late, Gold had a Colic, but the vets at the German Clinic did not rule out he was poisoned, he also had peritonitis and developed shock symptoms. He was operated on urgently, but it was too late. Gold had never before seen a vet other than for vaccinations, he was never ill. Gold was a strong and proud stallion. A huge part of me died also today, yes it did. One can not imagine the grieve I have for losing my friend and buddy Gold, he was like my Son, my family. Once Gold and I will meet again in the Grace of our Lord, where we have peace and happiness,. I am heartbroken and miss you dearly Gold, we will meet again.
Mijn lieve en trouwe kameraad is niet meer. Hengst Gold is vanmiddag overleden op de operatietafel. Mijn verdriet is enorm, en onvoorstelbaar groot. Deze vriendelijke en lieve hengst was mijn grote trots, hij was zo ontzettend vriendelijk en trouw. Ik zal hem enorm missen en hij mij, we waren jarenlang onafscheidelijk. Er is zeer plotseling een enorm gat in mijn leven gevallen. Ooit zullen wij elkaar weer ontmoeten en zal ik herenigd worden met hem en de andere dieren, in vrede in de Genade van God.